New Brand Launch
Digital Shuffle developed a brand identity, multimedia, website, and POP displays and collateral to bring the Hurricane Bulb to market in the Central Florida area. This rechargeable LED light bulb has unique features and doubles as a flash light, which made it the perfect solution for Florida residents and was introduced during hurricane season.
Services Rendered
Brand Identity
Multimedia Production
Creative Design
Web Design

"Are you prepared?" multimedia for website and point-of-purchase displays.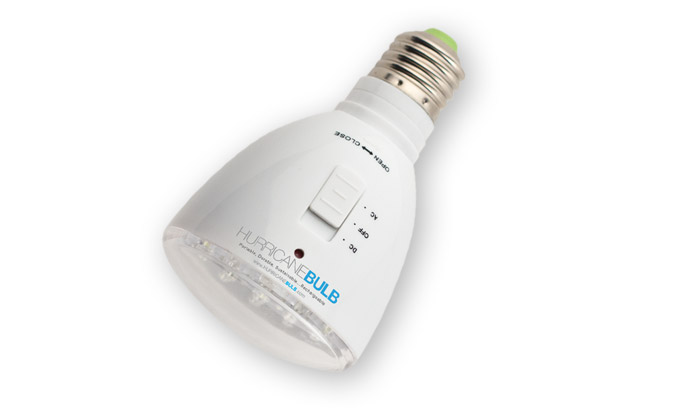 Hurricane Bulb product shot.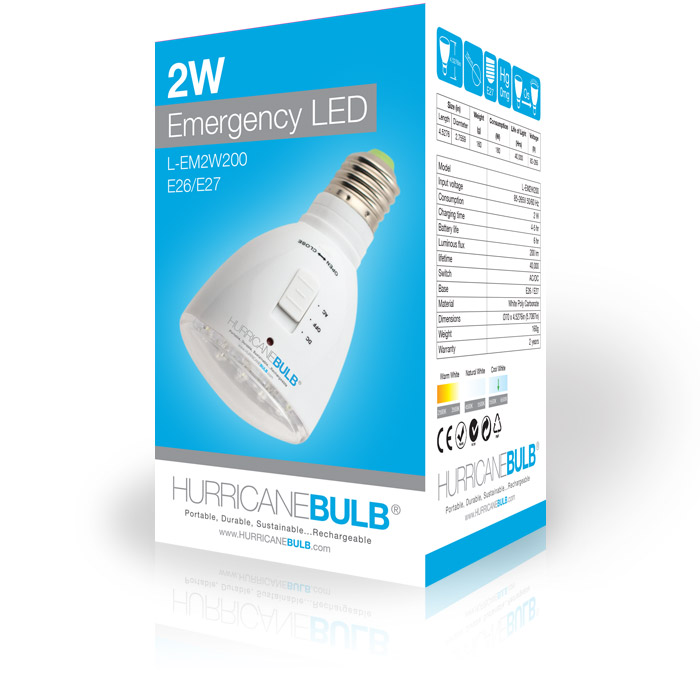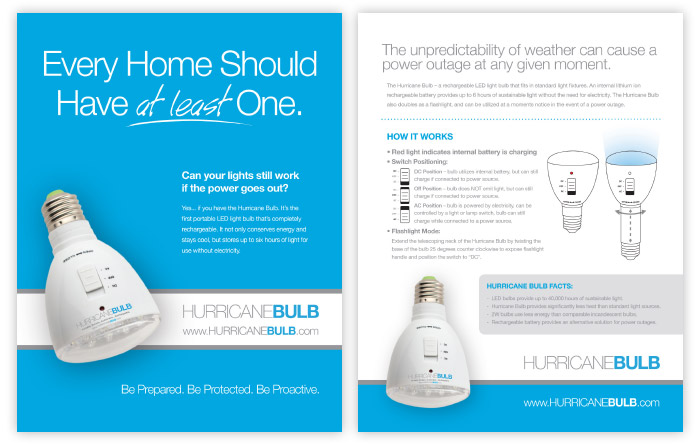 Point-of-purchase information sheet.